Auto Collision in Southfield, MI
Master Tech Collision specializes in automotive body repair in Southfield, MI. Whether it's the smallest dent or major damage, we can help. Our skilled technicians restore your vehicle so it's not only safe on the road, but as beautiful as the day you drove it home. Our goal is to go above and beyond your expectations so that your repair experience is as easy as possible. We're equipped to handle just about any collision repairs, including: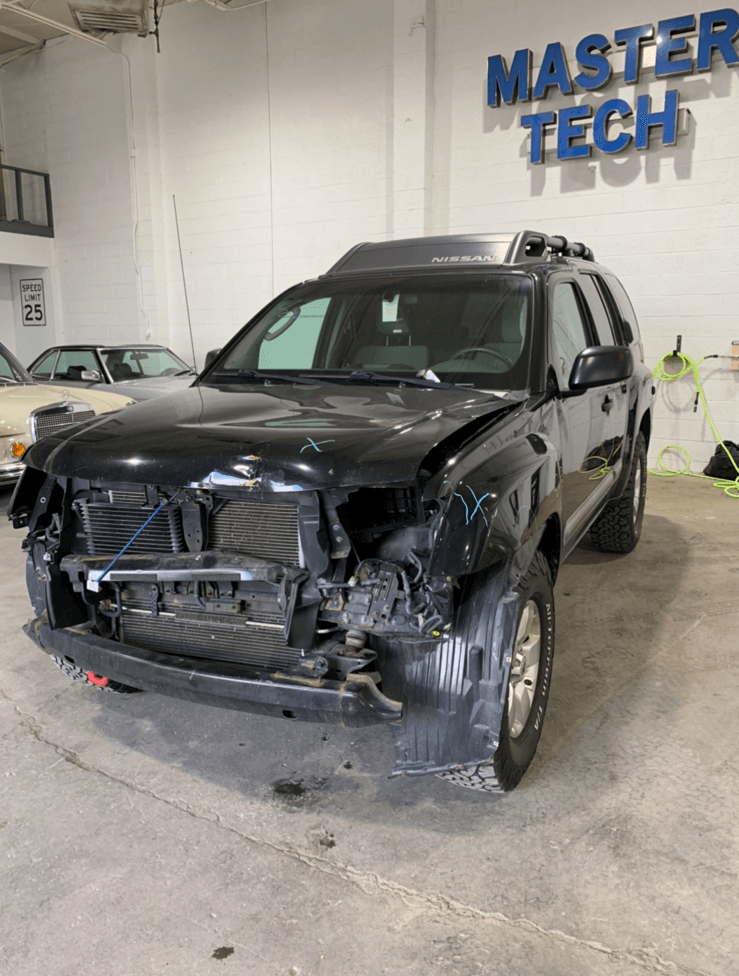 Dent Removal
Fender bender? Our collision repair services in Southfield, MI remove dents and restore your car's integrity and appearance.
Glass Repair
Whether it's windshield repair or a window replacement, our technicians make sure your windows are flawless.
Frame Straightening
We'll straighten your car's frame while preserving its structural integrity, to ensure no other post-accident problems develop.
ReplacementPanels
If your vehicle would be better off with replacement panels, we can install and paint them so you'll never be able to tell the difference.
Collision Repair
From safety to aesthetics, our collision repair service will have your car on the road looking and driving better than ever.
Auto Painting
We expertly restore automotive paint in our Southfield, MI body shop. From scuffs and scratches to damage down to the metal, we fix it all.
Insurance Assistance and Loaner Program
We offer a free loaner car program to ensure that your schedule doesn't suffer as a result of your collision. We also work with insurance companies on your behalf and accept most policies. If you have questions about your specific insurance policy, reach out to our friendly team for more information. Don't settle for anything less: call us today for a free quote and insurance assistance.
Professionals You Can Trust
All our state-certified, factory-trained technicians have a minimum of ten years of experience. This makes it easy for them to evaluate your car's damage and give you a detailed diagnosis of what kind of repairs you need. With our affordable rates and high standards, you'll see why we come so highly recommended. We're so confident in our work that we provide a lifetime guarantee!
To get a free quote and more information about our services, call Master Tech Collision at 248-586-9003 today.